Newsletter TELL ME 2014-10-20
on
Wed, 10/22/2014 - 14:10

Transparent communication in Epidemics: Learning Lessons from experience,
delivering effective Messages, providing Evidence
The TELL ME project was created in response to European Commission Call (DG Research and Innovation ‐ HEALTH), for developing an evidence‐based behavioural and communication package to respond to major epidemic outbreaks.
Ebola viral communication on Twitter
Concern and fear about the Ebola outbreak in West Africa spread quickly around the world. Social media provide fertile ground to evoke such feelings, in the abundance of information made available, be they correct, distorted or totally wrong. Who are the main actors and what are the topics of discussion in relation to Ebola on social media? To address this question, a team of selected TELL ME partners carried out an analysis focusing on content retrieved from Twitter. Using "ebola" as the main query, the authors of the analysis collected a total of 632,712 tweets and 17,023 hashtags in a period of one week (5-11 September 2014). According to an algorithm that counted the number of followers, posts and retweets, TELL ME analysis identified the five top influencers on Ebola topics and the most used hashtags - not counting #ebola.
On TELL ME website, a feature with tables and analysis on the issue.
Preparedness for Ebola in UK at TELL ME EAB meeting in London
What has UK been doing to face the Ebola threat both within its borders and in West Africa? These are the two questions posed by Brian McCloskey, Director of Global Health, during the meeting of the TELL ME External Advisory Board (EAB) held on the 22nd September in London. Dr. McCloskey was invited to give a talk as the leader of the UK/Public Health England effort on Ebola in Sierra Leone. At first, he provided a brief update on the current situation in West Africa, highlighting that, according to available epidemiological data, at present time the epidemic is doubling every 21 days, which coincidentally is also the incubation period for the Ebola virus. With such a growing rate, there is an estimation for a total of 550,000 cases by January 2015. Numbers that evoke a highly concerning scenario, for this would represent the most severe Ebola virus outbreak ever recorded.
On TELL ME website, a report of Brian McCloskey's intervention.
Ebola: how many victims because of misinformation?
Every infectious disease outbreak has some lessons to teach to those involved in health crisis management, especially in terms of risk communication. In fact, any infectious disease can become much more dangerous when supported by misleading information and communication gaps. On the one hand, misinformation can spread worldwide at high speed, especially by use of online communication channels, often crossing geographic borders before local organisations have ramped up their response to an outbreak. On the other hand, the lack of proper information about, for instance, how people get infected, may slow down efforts to contain and control the spread of the disease.
On TELL ME website, an analysis of this issue is provided by Michele Bellone, Zadig srl.
Stigma arrived to Europe even before Ebola virus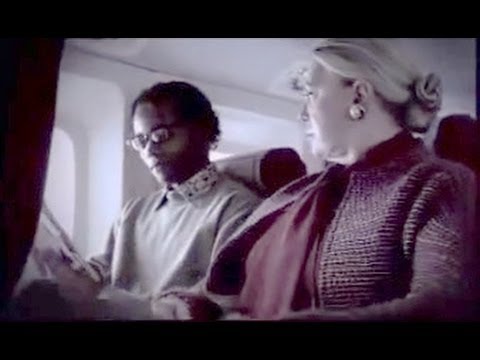 From a European perspective, in the beginning the recent Ebola crisis has been portrayed as a health crisis that, despite raging in the distant Africa, had the potential to spread to Western states. It has been interspersed with intermittent panicking news where suspected cases (which for the most part have shown to be negative upon testing) were announced in European hospitals. The result obtained by media in drawing attention to the emerging threat of an Ebola outbreak, together with the link with certain African countries, has fostered various forms of stigmatisation for those perceived as being connected to the event.
On TELL ME website, an analysis of this issue by our expert, Paul Quinn, Vrije Universiteit Brussel.
Beware of discrimination against migrants, not only about Ebola
The possible link between migrants and infectious threats was a matter even before Ebola emergency. In May 2014, WHO Emergency Committee advised that the international spread of polio constitutes an "extraordinary event" and a public health risk to other States. Among States currently exporting wild poliovirus, a relevant one is the Syrian Arab Republic, where the ongoing conflict worsens hygienic conditions and produces thousands of refugees. Agoritsa Baka, from Hellenic Center for Disease Control and Prevention, explains to TELL ME how the polio outbreaks in Syria and other neighbour countries could impact onto Europe. Screening for polio on migrants, as well as vaccination, can help, but should not be discriminatory.
Watch the video on TELL ME website.
TELL ME Final Conference in Venice: Risk communication in infectious disease crises
The Ebola epidemic will be one of the focal points during the TELL ME Final Conference, scheduled to take place at Palazzo Cavalli-Franchetti in Venice, Italy, on December 4-5th. More generally, this conference will present advances in the approach to risk communication in case of major infectious disease outbreaks. Moreover, it will present new communication tools and strategies to better involve both the public and healthcare providers in the communication process, in order to ensure that messages reach their target during all phases of the epidemic or pandemic. Some of the end-products developed within the scope of the TELL ME project include a practical guide for outbreak communication, an agent-based simulation model for public health officials and decision makers, and an e-learning course for primary healthcare workers. The target audience for this conference are health policy makers, communications officials and representatives from public health authorities that operate at an international, European, national and local level, healthcare providers, civil servants, the pharmaceutical industry, NGOs and the media. The registration is still open, and attendance to the TELL ME conference is free. Early registration is strongly recommended, as a limited number of participants can be accommodated for this conference. If you wish to attend the conference, please send a short bio note to the project's scientific coordinator and conference chair, Manfred Green (manfred.s.green@gmail.com) or to the scientific secretariat of the conference, Dimitris Dimitriou (dimitriou@zadig.it).
For more information about the conference programme and registration, please visit the dedicated webpage of the TELL ME Conference.
2012 TELL ME is co-funded by the 7th Framework Programme of the EC
Project No. 278723